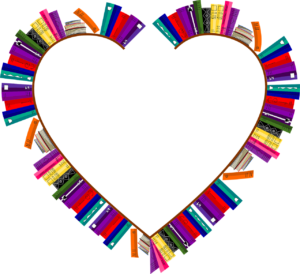 As – Salamu Alaikum and welcome to the debut of Daybreak Press' Jacaranda Literary Review! Not a blog nor yet a literary journal, Jacaranda is a hybrid publication that captures the best of both: content that features and focuses on serious writers and readers and that comes out several times a week instead of quarterly.
Jacaranda's publication schedule will bring you several different kinds of content each week:
Mondays – Blooming: Craftwork and Paid Writing Opportunities
This column will focus on helping writers get paid – mostly through hooking them up with paid writing opportunities, but also by dropping writing-oriented advice now and then.
Tuesdays – Literary Landscape: Musings of the Staff, Editor, and Resident Writers
These posts will explore Muslim women's place in the literary community, offer opinions on raging debates, look closely at trials and successes we can learn from, and help us keep up with one another. Sometimes reflective, sometimes irreverent, and always on point, the Literary Landscape column will keep you in the know. Once a quarter, this column will feature a literary piece by the resident writer.
Wednesdays – Smelling the Flowers: Book Reviews
Check Jacaranda on Wednesdays to see what our corps of bibliophiles is reading! Works reviewed will receive 0 to five Jacaranda flowers for quality and 0 to five thorns for thorny content (along with an explanation of what, exactly, the reviewer found objectionable), along with her in-depth thoughts about the book. Genres will be varied and limitless, with works from mainstream as well as Muslim authors.
Saturdays: Harvest
Keep up with what Muslim women are writing or submit your own work for publication in Jacaranda. Short stories, flash fiction, poetry, creative nonfiction, essays, and even visual art will be featured in Harvest. This is where we show the world what we're made of.
The Jacaranda team consists of editors, book reviewers, contributing writers, and a resident writer! Our resident writers will be chosen from among the best in community of Muslim women writers, and will be featured twice a month in the Review. They will pen Tuesday Literary Landscape posts as well as two longer literary works during their six-month tenure. 
Thank you for growing with us, and we hope to see you and your work along the way!
Warmest salams,
Najiyah Maxfield
Editor-in-Chief