The mission of Daybreak Press is to "give rise to women's voices". As part of this mission, we hold the annual Daybreak Book Awards. The Daybreak Book Awards bring well-deserved recognition to exemplary books written by Muslim women in a multitude of literary genres. They honor outstanding Muslim women authors who are brightening the literary landscape with their unique and vital works. The Daybreak Book Awards 2019 winners are:
Children's Picture Book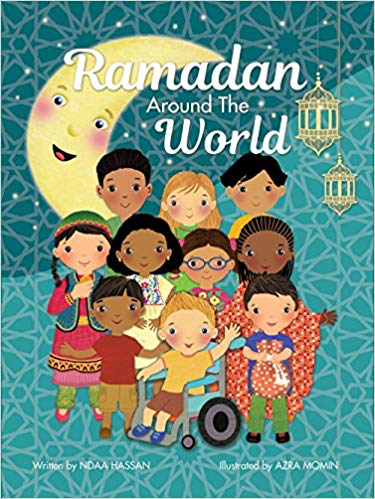 Title: Ramadan Around the World 
Author: Ndaa Hassan
Illustrator: Azra Momin
This creative trip around the globe to visit children during Ramadan both delights and educates.  The reader meets children from all over and sees how they celebrate the blessed month with their friends and families.
Non-Fiction Islamic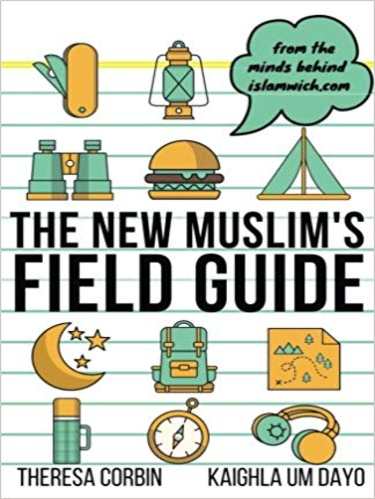 Title: The New Muslim's Field Guide
Author: Theresa Corbin and Kaighla Um Dayo
This book is like a welcoming hug in print. With heart and humor, Theresa and Kaighla lead converts through the thickets and around the quicksand, sharing tips and loving advice. From name changes and marriage proposals to deeper subjects such as humility and the seeking of knowledge, these ladies who have been there offer real talk.
Non-Fiction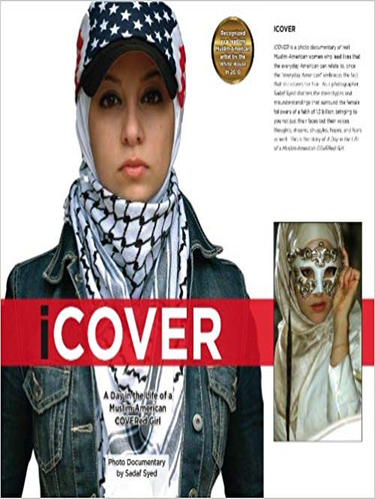 Title: iCOVER: A Day in the Life of a Muslim-American COVERed Girl
Author: Sadaf Syed
This beautifully-shot photo documentary is filled to the brim with accomplished Muslim women sharing their lives, experiences, and philosophies. Each one brilliantly captured, they tell the story of America and of womanhood – through their own unique, Islamic lenses.
Non-Fiction Biography/Memoir
Title: Things that Shatter
Author: Kaighla Um Dayo
Superbly written, this honest, gritty memoir paints a picture for readers of good intentions gone south. Desiring only a healthy family, Kaighla Um Dayo – a new convert at the time – gives up her agency, her culture, and her spunk one bit at a time. But her spunk wasn't entirely gone, because she manages to come back to herself and build a healthy, creative life, where she contributes to both the ummah and the world. A cautionary tale of sorts, this page-turner will have you either nodding sagely as you recall your own experiences or making a map of what to avoid – but either way you'll be in awe of Kaighla, her son, and their journey.
Fiction – YA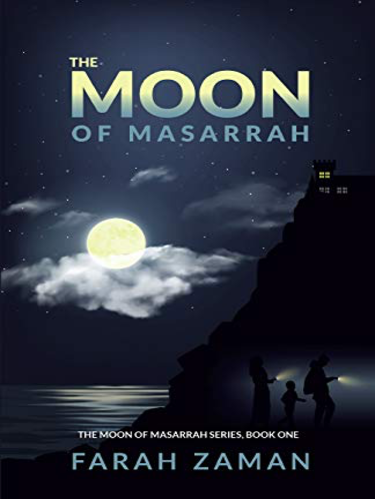 Title: The Moon of Masarrah
Author: Farah Zaman
Four curious teens visiting Bayan Bay for the summer learn of a family secret – that sparkles. The Moon of Masarrah diamond is hidden somewhere in the house they're staying in. They set out to find it, but soon realize they aren't alone. Some "gentlemen" with less than honorable intentions also know about the treasure, and they don't like competition. Fun and fast-paced, this adventure is just the first for Zaid, Zahra, Adam and Layla, because The Moon of Masarrah is book one in a series!
Best Cover Design
Title: Khadija: The Mother of History's Greatest Nation
Author: Fatima Barakatullah
Bright and colorful, this scene of old Mecca transports readers back to Khadija's ® Arabia.
Best illustrations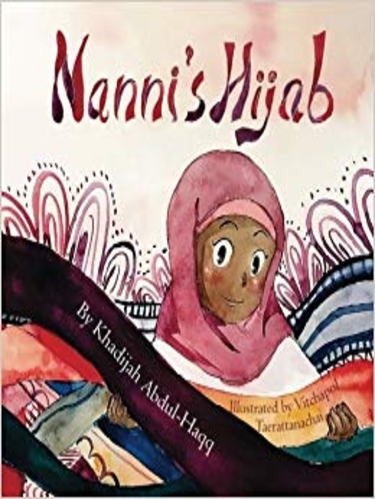 Title: Nanni's Hijab
Author: Khadija Abdul-Haqq
Illustrator: Vitchapol Taerattanachai
Nanni and her friends come to life in this sweet story about returning evil with good. The enchanting illustrations are both straightforward and stylistic and rock a lovely color palette.
Non-Fiction Cookbooks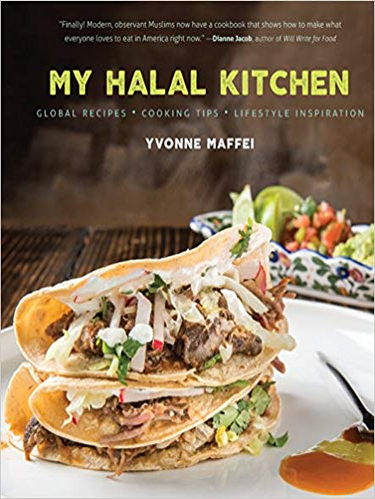 Title: My Halal Kitchen: Global Recipes, Cooking Tips, Lifestyle Inspiration
Author: Yvonne Maffei
This magnificently-produced volume is a combination of cookbook and coffee clutch. Its recipes from all over are accompanied by gorgeous photos and delicious tidbits of advice and motivation. Instructions are clear and easy to follow, and there is a bonus! Myhalalkitchen.com provides new recipes and brings readers out into the rest of the home, the yard, and the world with home, gardening and travel sections. From her website you can view Yvonne's Youtube channel and even book her for a workshop.   
Islamic Fiction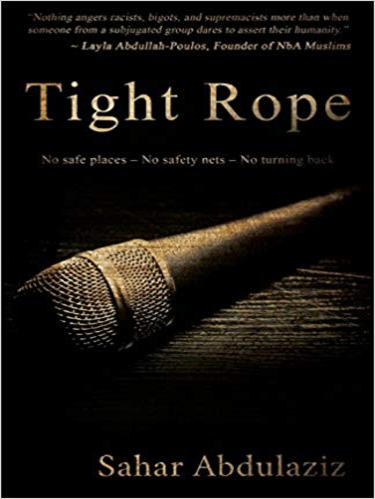 Title: Tight Rope
Author: Sahar Abdulaziz
This contemporary novel may be fiction, but it reflects the current social and political climate very realistically. Sahar uses multiple points of view to create a gripping suspense thriller about a Muslim activist whose life is threatened for speaking the truth. The engaging writing will keep you at the edge of your seat to see what happens next.
Book Series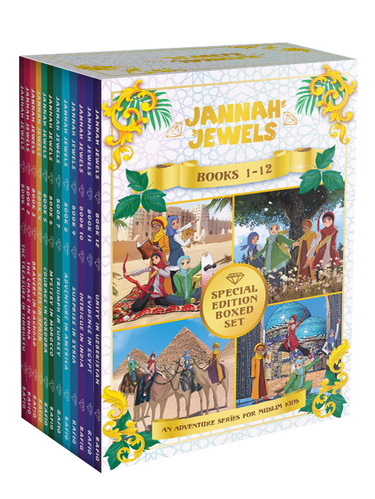 Title: Jannah Jewels
Authors: Nazlin Rafiq, Shehnaz Karim, Tayyaba Syed and Dr. M.C. Mulderig
This beloved and ever-growing series has lent adventure and mystery to the lives of middle graders all over the world. Various authors have created mesmerizing and historically accurate tales featuring the Jannah Jewels – young Muslimahs who are up for the task of taking on the world!
Activity Books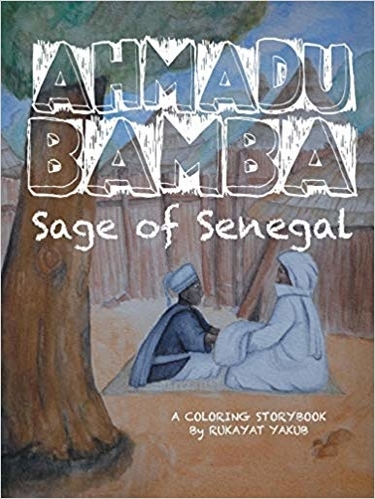 Title: Ahmadu Bamba: Sage of Senegal
Author: Rukayat Yakub
Ahmadu Bamba's story is enthusiastically told in this combination coloring book/story book. Rukayat conducted extensive research – including a visit to Senegal – and the result is a much-needed spotlight on a scholar our kids don't often hear about.
Poetry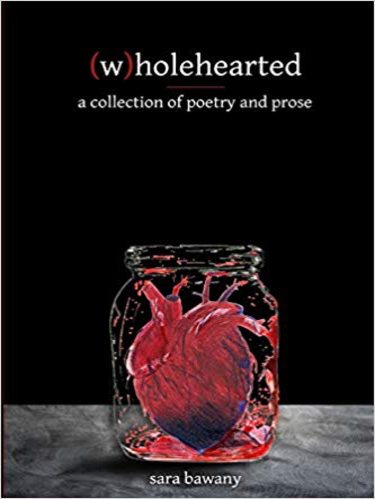 Title: (w)holehearted
Author: Sara Bawany
Being a "third culture" person isn't easy. Being a female third culture person is even more complicated. And being an activist female third culture person? You need a book of poetry to delve into THAT level of complication. And here it is. Sara Bawany's themes of both uniqueness and universality keep readers interested and relating all the way through.
General Fiction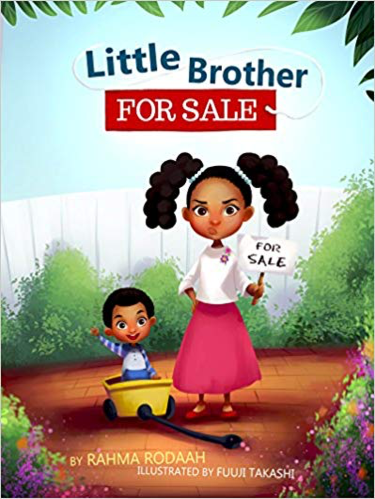 Little Brother for Sale
Author: Rahma Rodaah
Illustrator: Fuuji Takashi
Asma has had it with her little brother. He pulls her hair and steals all their parents' attention away from her. So she decides to put him up for sale. Charming illustrations make this a delightful book for both kids and their grown-ups.
Children's Picture Book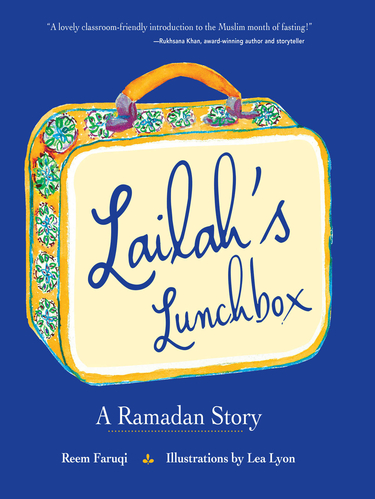 Title: Layla's Lunchbox
Author: Reem Faruqi
Illustrator: Lea Lyon
This is a heart-warming story of a young girl, who must find the courage to tell her class why she's skipping lunch during Ramadan. This book shows empathy and compassion with its simple storytelling and beautiful imagery.