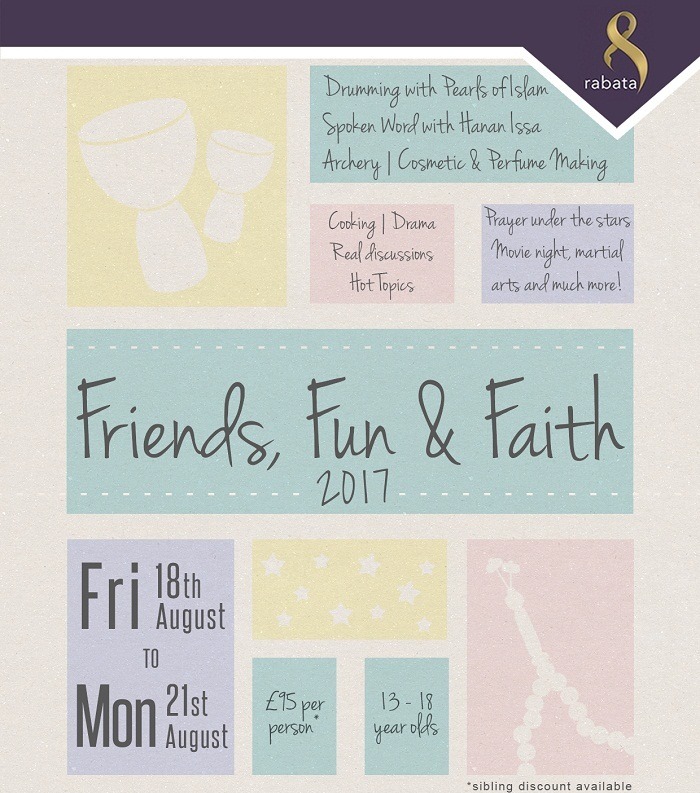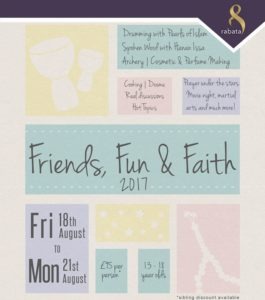 Join us for 4 days and 3 nights in the beautiful village of Markfield in Leicester this August for Rabata's annual, unforgettable and one-of-a-kind Muslim girls' retreat. We will be joined by Anse Tamara Gray, a prominent Muslim scholar from America, and will have a programme jam-packed with deep discussions, fun activities, entertainment and delicious food!
Don't miss out on this opportunity to make lasting friendships, strengthen your Muslim identity, understand and love your faith!
Spaces are limited! Register Today!!!
To register, click HERE!!