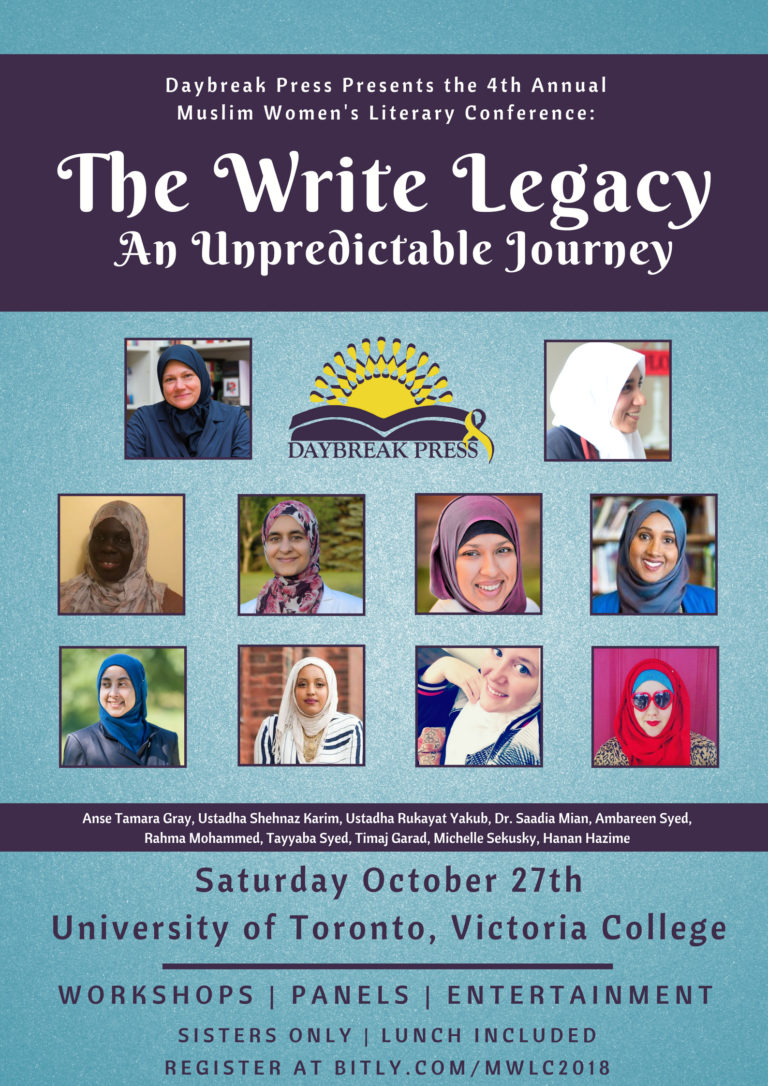 Join Daybreak Press for its 4th Annual Muslim Women's Literary Conference at the University of Toronto in Canada on Saturday October 27th! Get your tickets now for this year's dynamic program, beginning with an exclusive writers workshop for all budding women authors or literary enthusiasts who want to develop their skill in creative writing and expression.
The amazing speakers list includes Anse Tamara Gray, Ustadha Shehnaz Karim, Ustadha Rukayat Yakub, Dr. Saadia Mian, Ambareen Syed, Rahma Mohammed, Tayyaba Syed, Timaj Garad, Michelle Sekusky, and Hanan Hazime.
Details on program schedule and speaker highlights to follow!