May 2017 – In This Issue:
Ribaat Online Workshops
Ribaat Student of the Month
Looking for Some Jannah Points? Then Here's a Beautiful Opportunity
A Success Story: Brian Coyle Center Book Drive
Mother's Day Sale
Daybreak Days
Detoxing Dunya InThe Month of Sha'ban
Preparing For Ramadan: The Month of Fasting and The Month of Quran
Ramadan Dreams Photo Contest! Do you know a Dummer Girl…or Boy?
Are You A Convert? Check Out The Project Lina Website
ISNA Ed Forum
Safinah Society ConvertCon

Featured News
Rabata Fundraiser 2017
Coming Soon!

This year we are excited to announce a new Rabata Ramadan fundraising initiative! Details are still being finalized, but stay tuned for a special newsletter announcement in the coming week about ways to get involved. From tweeting to donating to hosting a meal, there's a way for everyone to contribute!

Ribaat
Ribaat Online Workshops
Starting to feel nostalgic about the end of the Ribaat Spring Term? We've got you covered! Register for access to recordings of our workshops for hours of uninterrupted tips and advice from Muslim women scholars who are experts in their respective topics, and have years of teaching experience.
Available workshops:
Ramadan Readiness Online Conference
1.Fiqh of Fasting & Prayer
2.SOS! Raising Children!
3.SOS! Marriage Workshop
4.For more information and to enroll, Click Here.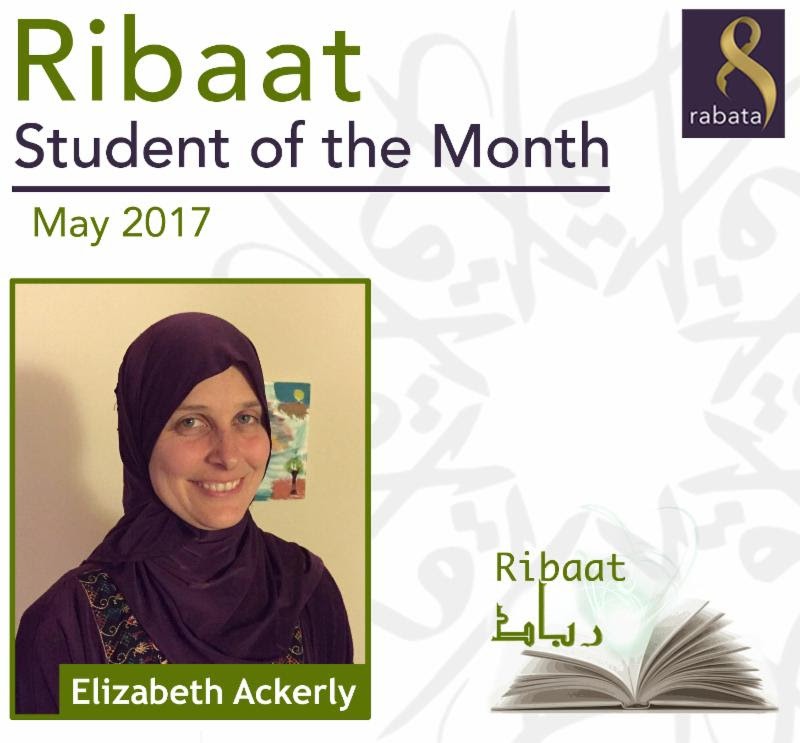 "I really depend on all these women as sisters," says Lizzie. "I value their presence and input. We all need that kind of positive energy. May God bless all the Ribaat teachers and women I've met along the way. When the darkness comes, the light shines brighter. You can see that light through these sisters."
Visit rabata.org to read more about her.
Jannah Points: Give Through Ribaat!
Share the Love!

Do you love Ribaat? Do you have a friend, sister, neighbor, coworker or friend who you think would love it too? Are you wishing you could take more Ribaat classes but just don't have the time?
Share the love! Gain the reward of taking a Ribaat class by supporting the Ribaat Scholarship Fund. Support a sister in Islam with the unique gift of learning and gain sadaqa jariyah for yourself, a gift that gives you both!
Click here to Donate a Scholarship or provide a Ribaat Retreat 2017 Scholarship.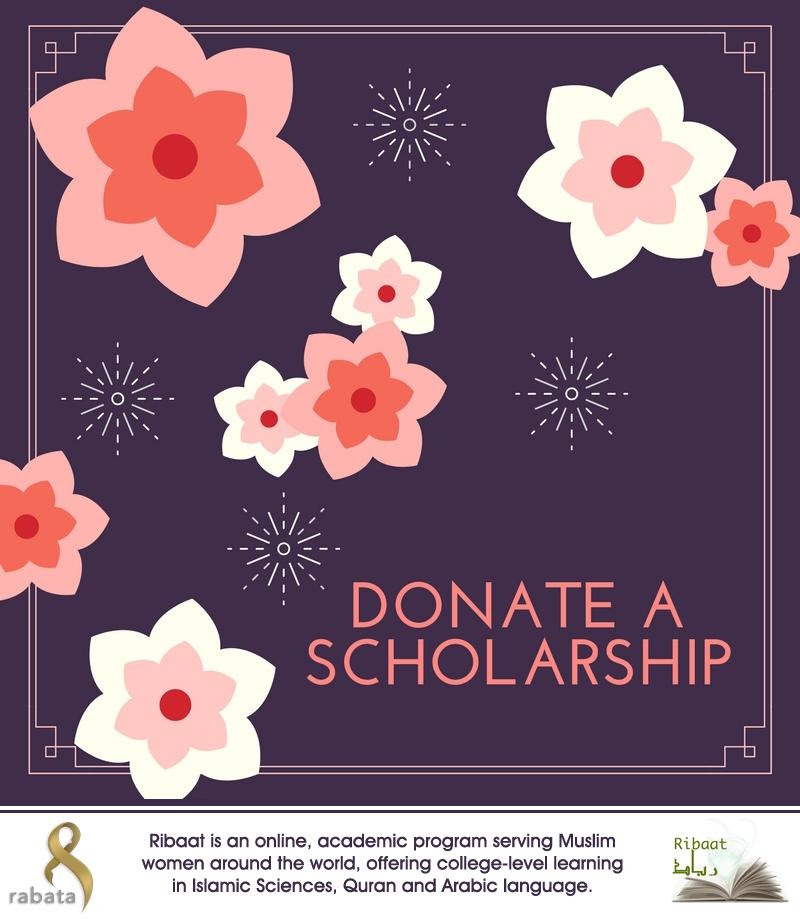 Daybreak Bookshop & Gathering Space
Success! The Brian Coyle Community Center Book Drive

Daybreak Bookshop collected book donations for the Brian Coyle Community Center in Minneapolis, MN. The Center serves over 7,000 children each month, but lacks the books that are culturally relevant for their population, which is largely Muslim and East African. The book list, created by an AmeriCorps Public Allies group working with Brian Coyle, is a collection of books that will bring culturally-relevant reading material to the young readers that frequent the Center.
A huge thank you to all those who contributed and made the drive a success! Have a blessed Ramadan!
Mother's Day Sale!
15% off on books in our Feminism section all day Sunday, May 14th

Use the discount code mothers17 to get a discount on any book in Daybreak's Feminism section all day on Mother's Day!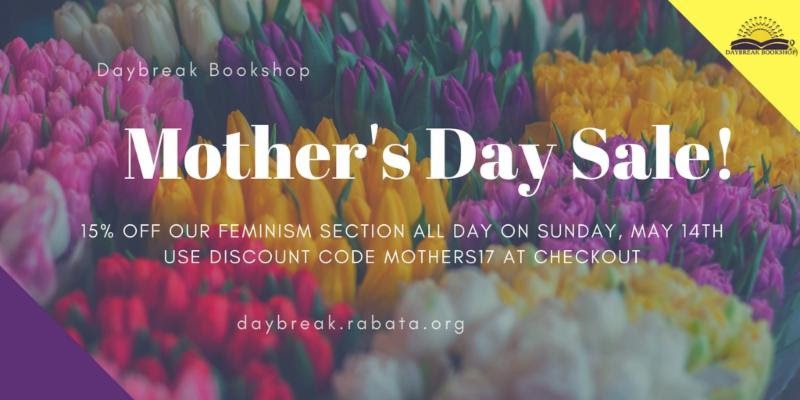 Daybreak Days: Coming Soon!
Ramadan 2017
This year, we will feature a full time pop-up mosque at Daybreak. The room at the back of the store will be open at all times during Ramadan for Qur'an and prayer, and we will host our usual daily tarawih prayers and lessons for women at 11pm. We will also host an out-loud reading of one juz' of the Qur'an each day at 6pm for the entire month.
Want more information or planning a visit? Email daybreak@rabata.organd let us know!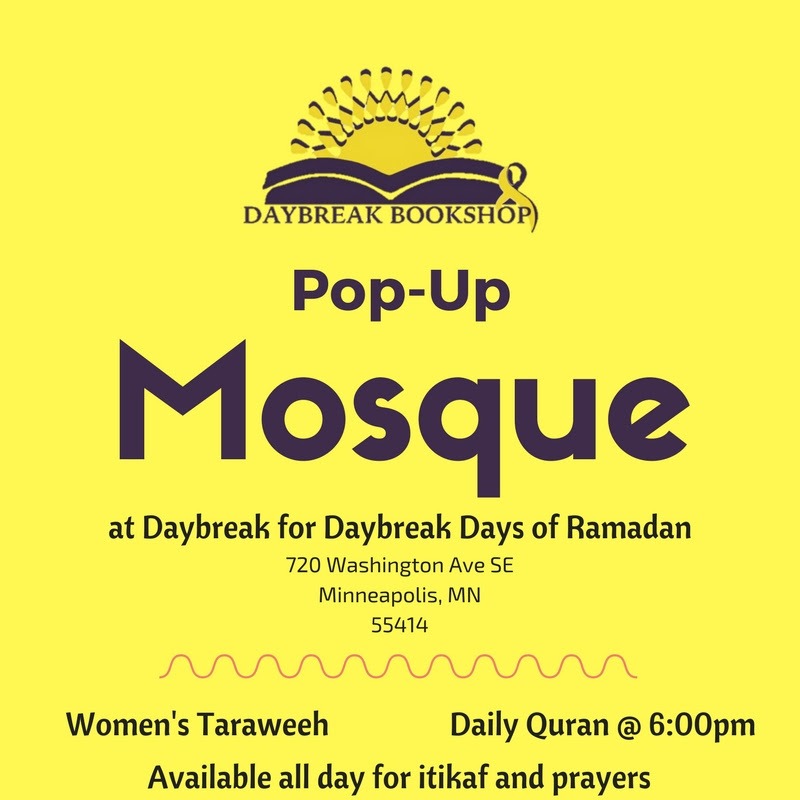 Detoxing Dunya: The Month of Sha'ban
Access the Livestream Recording
Sha'ban is here and with it comes along many blessings to help our spiritual selves rejuvenate. Anse Tamara Gray helps us to understand the special place this blessed month has in our lives and how we can utilize it to strengthen our hearts, souls and minds.
Access the recording here: Rabata- YouTube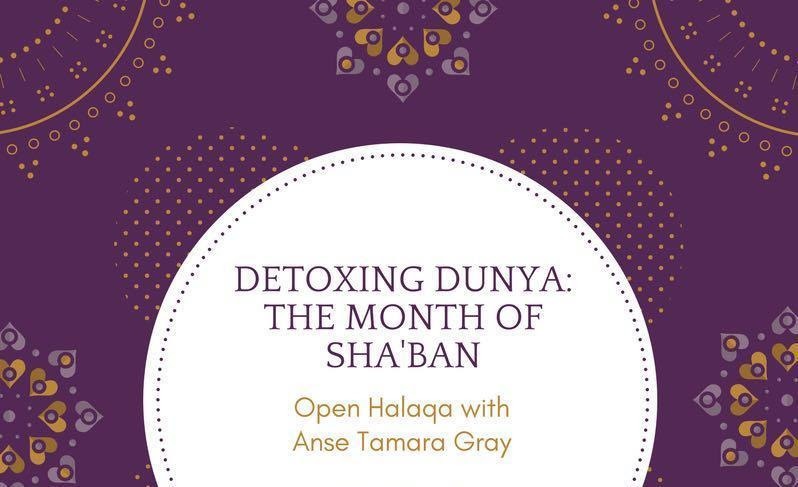 Circles of Light
Preparing for Ramadan
The Month of Fasting and The Month of Quran

As we enter the blessed month of Shaban, we can begin to feel the inviting breezes of Ramadan approach us. Our hearts rejoice at yet another opportunity to be among those who enter this sacred month and reap the blessed treasures it beholds. Ramadan is the month of fasting and the month of Quran. The Quran, which was first revealed during Ramadan, is a cure and a guide for our hearts. It is recommended to recite as much Quran as possible during this month and complete as many khitmas as we can.
Rabata Circles of Light believes in the transformative power of the Quran and is excited to announce the upcoming launch of its annual Ramadan Quran Khitma Project. The Khitma Project encourages individuals from across the globe to recite as many complete readings of the Quran in Arabic and submit them for a collective total.
There will be more information on how to participate and submit your khitmas soon before the start of Ramadan.
On another note, Rabata Circles of Light tahajjud threads will be closing in mid-Shabaan and will re-open following our annual Pilgrims at Home event in Dhul Hijjah, in sha Allah. It is our hope that the spiritual bonds created in establishing the habit of tahajjud will remain a source of strength to continue to perform this blessed prayer as we move forth. Many thanks to all those who participated and supported this global effort. We look forward to having you join us once the threads re-open.
May Allah grant us a blessed Shaban and may we be among those who enter the Month of Ramadan in peace and with pure hearts.
For further information, please contact: circlesoflight@rabata.org
Ramadan Dreams from Daybreak Press
Drummer Girl 15% Off at Daybreak Bookshop
Be a Part of the Photo Contest!

Little Najma dreams of being the Ramadan drummer, waking her neighbors for suhoor, but a woman's never held the position in her little Turkish village. With her dad's help, she follows her passion and becomes a legend in her neighborhood. This empowering tale of family ties and Ramadan dreams, illustrations by Tehran's famous Huda Hadadi, will delight your kids this Ramadan!
Use the 15% discount code Najma at checkout.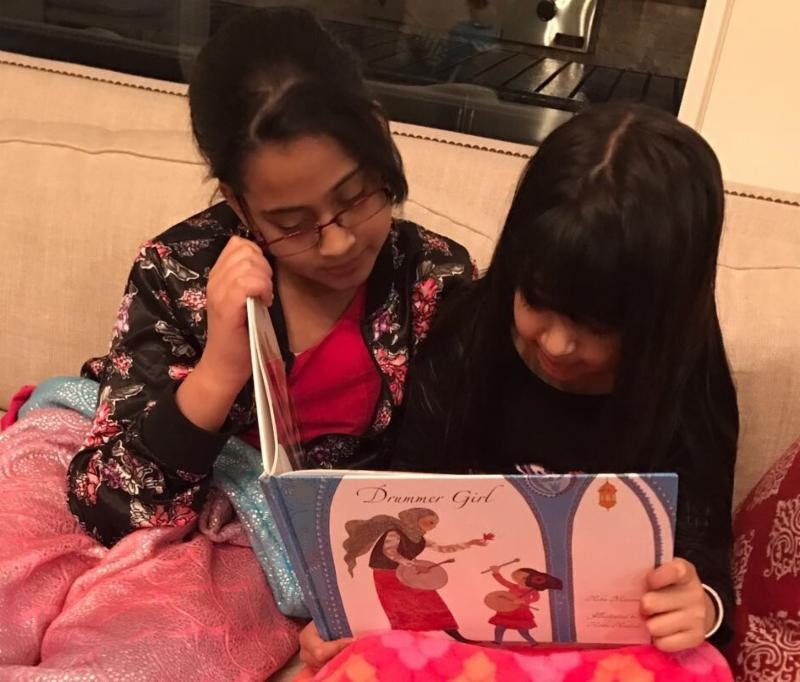 Drummer Girls and Boys Photo Contest!
Send photos of your children drumming – on duffs, drums or Tupperware – to daybreakpress@rabata.org.
One photo will be chosen at random and that family will receive a free copy of Drummer Girl and a pellet drum!
Project Lina
Our Fifth Year of Supporting Convert Women!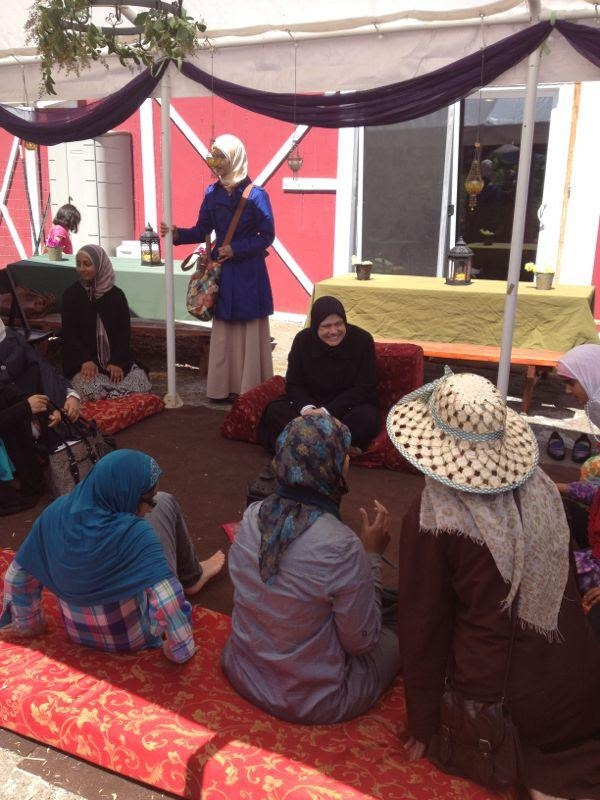 Rabata Events

ISNA Education Forum
In Chicago April 14-16
This year at the ISNA Ed Forum, Rabata again showcased our work at a table with our publications, curriculum plans, and informational materials. Wemet with teachers andadministrators fromaround the nation who are engaged in conversations about positive ways to impact our educational system. Anse Tamara Gray spoke at the forum, presenting on Leadership and Legacy: Curriculum Materials theBuild Identity. It was a great session and a packed conference – we look forward to the new developments in education that are on the horizon!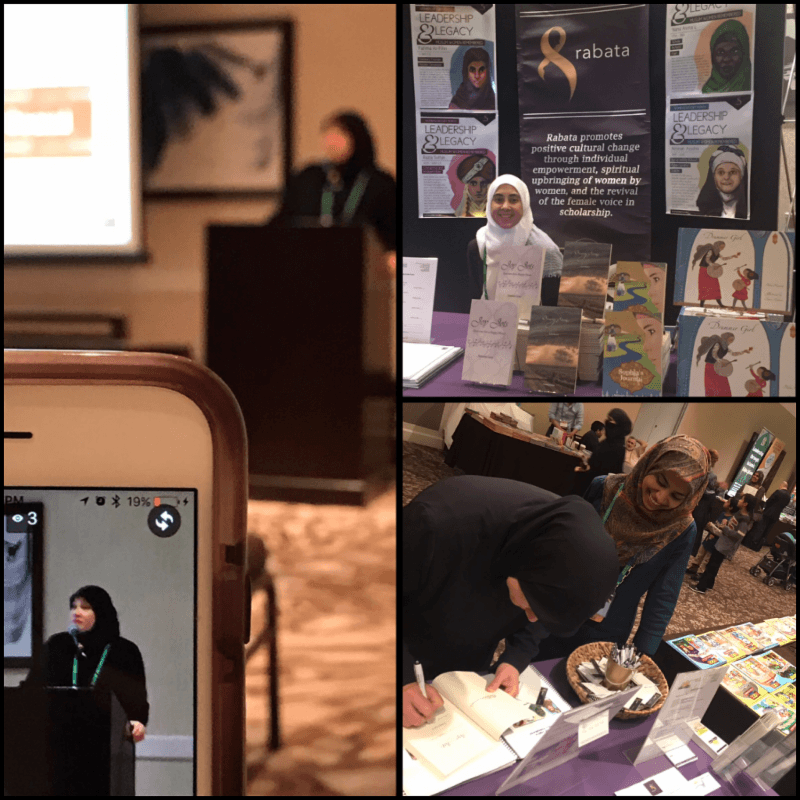 Safinah Society Convert Conference
New Jersey on April 30th