Rabata creates positive cultural change through creative educational experiences.
Rabata envisions a rising tide of Muslim women teachers, faith leaders, and community stewards in every digital and local neighborhood around the world.
At Rabata we work to build a better society through the educational and spiritual development of women by women, amplifying the female voice in scholarship and publishing, and graduating teachers and religious leaders ready to serve their communities
The Arabic verb 'rabaṭa' is the root form of many words which are semantic variations of connectedness: rabata: to bind and connect – rabata: to take positions – to line up for combat –rabata: joining, fastening, establishment of relationships – rabata: an area of town – rabata: an actual tie, or knot – rabata: composure, calmness – rabata: bonds of friendship and the 'ribat' which was historically a place of spiritual retreat. Also, the word in the Quran is used to indicate the establishment of taqwā and patience – and in hadith to indicate one that is ascetic, wise and separated from the dunyā. All of these nuances of meaning are represented in the root word – which as a verb also indicates action.
The Rabata website, then, is dedicated to building spiritual ties between women, the spiritual upbringing of women by women, and the establishment of the female voice in scholarship.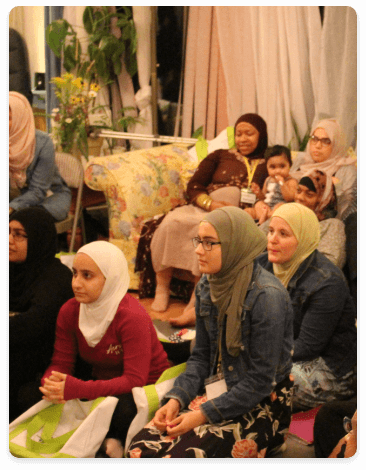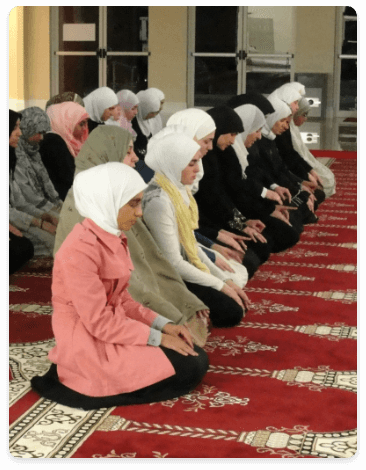 Spiritual ties are strung through shared experiences, laughter, tears, good times, and hard times. They are tightened through efforts of worship together, efforts to make change together, efforts to help and support one another. Spiritual ties are the ties, which, when tied, cannot be unknotted. The rabṭa is tight and permanent.
Spiritual upbringing is a lost art. It is the reaching into the heart and mind of a student and setting her aright. It is the raising of a student to new spiritual heights, and the guiding of a student to a true and deep tawba (repentance). It is placing a mirror in front of that student, and gently helping her see her real self, and the self she needs to be. Spiritual upbringing is the way of our Prophet ﷺ, as evidenced by his interaction with his companions, and the historical tradition of our faith.
Spiritual upbringing is a rabṭ between teacher and student. It is the connection that seeks taqwā, patience, asceticism (leaving of the nafs) and growth.
While scholarship is gender-free, there is something to be said for perspective. There are women who have worked tirelessly to bring the female voice to Islamic scholarship in this century. Here we attempt to provide access to this voice. We also interact with well-known scholarship and attempt to discuss issues of Islamic sciences in general and in specific as they are applied to the female experience. We stand in rābiṭa; ready to access and contribute to the world of Islamic scholarship.
Spiritual upbringing and scholarship come together to support the large numbers of women converting to Islam, and a large section of this website is dedicated to addressing their specific spiritual needs. Often their experiences include cultural difficulties, misunderstandings, and misconstructions. They may lose family support, find themselves in relationships they need to be getting out of, without friends, rejected by their culture, and by their own mentors. This site attempts to fill this gaping hole in our communities. By providing a network, a buddy system, simplified knowledge, and other support systems – we hope to give converts a place to turn to for succor, support, and solace. We hope to extend rābiṭa, and bring them into a new rabaṭ, and ribāṭ to help them in the establishment and continuity of their new faith.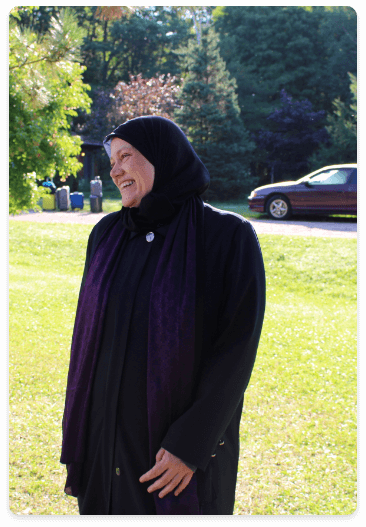 Rabata works to create positive cultural change
through the values of:
The Rabata website is a virtual ribāṭ, where Muslim women – those who were born to the faith, those who have grown up under its shade, and those who are newcomers – can go to find their spiritual selves once again.
Rabata, Inc. is recognized as a nonprofit organization by the IRS. Section 501(c)(3) Tax Identification Number: 46-4208628
Muslim women historically have been a vital part of the foundation of Islamic scholarship, leadership, and community care. Today, Rabata provides a platform for the rising tide of Muslim women becoming scholars, community leaders, and positive cultural change agents. Through online classes, literature, and spiritual mentorship, women are finding HOPE once again. Muslim women are raising their voices and amplifying their power across six continents as they live in the shelter of one another and uplift ourselves and the next generation. Each woman brings with her a unique ability to be the needed change through education, tarbiyah, and community.