When women join the Rabata volunteer team, they become Rabateers! Rabata is honored to host a growing network of Rabata volunteers from around the world. Rabata's volunteer coordinator helps maintain the relationship between individuals and the fun projects they can get involved with based on their own unique skills and interests. More than 300 women from all parts of the world are coming together and finding a way to create positive cultural change.
To become a Rabata volunteer, visit the volunteer form page.

Soraya Ahyaudin, California
Volunteering with Rabata, I've been inspired by the undeniable force of female scholarship in shaping our world. From cross-cultural and multi-faith engagements to leadership development, I've witnessed the game-changing impact of women's voices.
Rabata is not just reviving sidelined female narratives; they're driving pivotal positive cultural change. This journey reaffirmed my mission: to amplify the voices that truly matter.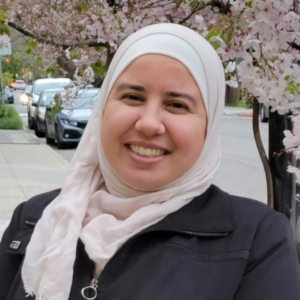 Anse Nawar Taleb Agha, California
I'm so grateful and honored for having the opportunity to give back to the community in ways that I have only dreamed about before. I get to meet amazing, talented and inspiring women from all over the world, and it's truly been an uplifting yet humbling experience. May Allah accept our efforts and continue to bless this factory of giving that is Rabata. Ameen.
Being a volunteer at Rabata has been an honor. I have learned and grown while giving back to the community at Rabata. Rabata is my favorite spot in town. It's a place that feeds my soul. I love the sisterhood at Rabata.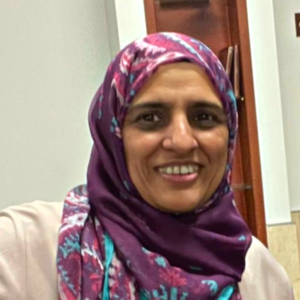 Dr. Ramla Moghul, Michigan
Rabata gives me purpose. Everyone sincerely cares about you here. It's a true sisterhood. Rabata has grown so much and I feel like I am a part of that rising tide of Muslim women Anse Tamara talks about.
I love being a Rabateer because I get to put gratitude into action. Rabata offered me solace, spiritual upliftment, and light when I needed it most.
It felt necessary to contribute to this luminous force, out of my deep gratitude to Allah Subhanahu Wa Ta'ala for sending me this blessing.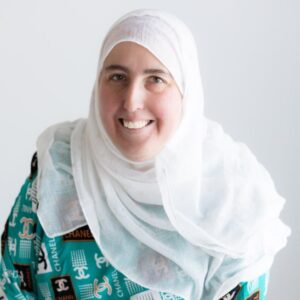 I love being a Rabateer because I get the opportunity to give back to an organization that changed my life. Rabata helped me strengthen and renew my faith, learn and grow within Islam, and be a part of an amazing worldwide sisterhood!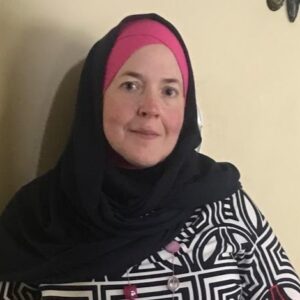 Volunteering at Rabata has been a transformative and deeply meaningful experience for me. It has provided me with a profound sense of purpose and fulfillment, shaping my personal growth and perspective on life in countless ways. Being part of Rabata has allowed me to connect with like-minded individuals who share a common passion for personal and spiritual development. The Rabata community has become a supportive network, fostering a sense of belonging and acceptance. I have formed deep and meaningful friendships, expanding my social circle with individuals who inspire and challenge me to be the best version of myself. Rabata has broadened my perspective on spirituality, encompassing Islamic traditions, and practices. Exposing myself to Islamic perspectives and Prophetic teachings has expanded my understanding of the world and deepened my connection to Allah. Volunteering Rabata has provided me with a platform to integrate Islamic values and beliefs into action. By actively living and embodying the teachings of the Quran and the Prophet (SAW), I have been able to make a positive difference not only in my own life but also in the lives of those around me.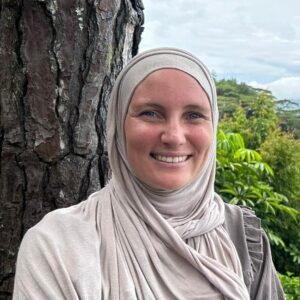 Margaux Hervé, French Polynesia
I started taking classes with Ribaat in 2021. It was life-changing elhamdulilah! I wanted to volunteer since last year, but wondered to myself what I could do to help and hesitated. I am so glad I finally jumped into the Rabateering world. It was the least I could do to be a part of this life-changing organization. It's a new world that opened up to me and I love the support from our different leaders, I love feeling that I belong to this wonderful organization with all these talented women mashaAllah. Each one of them is so unique. I love the connection we have with other volunteers and our different leaders. We are here to support and help others students, and while doing this, we have all the support and love from the staff. That is amazing! When I was taking Ribaat classes, it was just me, my work, and my homework and I loved that. I am still taking class of course, but being Rabateer brings even more interactions and fills my heart much more elhamdulilah. I love and I pray that I will keep doing this for a long, long time.
So if you are thinking about volunteering with Rabata and are hesitating, just jump into it! It's so, so worth it and you will love to work around all that positivity!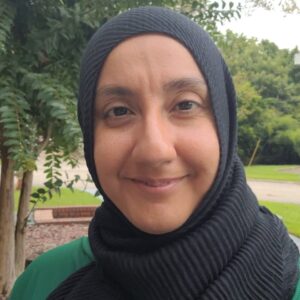 Rabata is truly an answered dua. In Rabata, I have found a home where I am safe to learn and grow into the best version of myself. All my life, I've struggled to find my place as an American Muslim woman, a place that would embrace me as I am and help me grow in knowledge and confidence, alhamdulilah for Rabata and Ribaat! 
Being a Rabateer means giving back to the organization that has undoubtly become my anchor. I absolutely love helping students in class as an admin and also genuinely enjoy working behind the scenes with all the amazing Anisaat who run this remarkable organization. I've become a walking-talking billboard for Rabata, telling people about my journey and encouraging them to try out a class or an event. I pray that every women finds the safety, love and support I've found here. I'm truly humbled and grateful to be a Rabateer.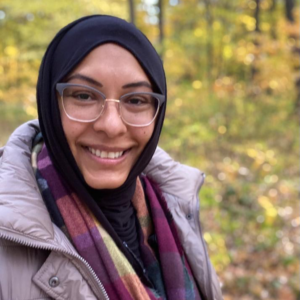 "And He found you lost and guided (you)."
This beautiful ayah from Surah Ad-Duha is the summery of my dua, begging Allah subḥānahu wataʿālā for a purpose that would connect me to Him for more years then I would like to admit. 
Rabata is the answer to the purpose I was looking for. The love, support, encouragement, laughs, motivation, spiritual growth that Rabata and all the women who are a part of this humbling organization offer, is what every woman should experience in their life.
I am a better daughter, wife, mother, sister, friend, human and most importantly servant of Allah subḥānahu wataʿālā and lover of His Beloved ﷺ because of Rabata.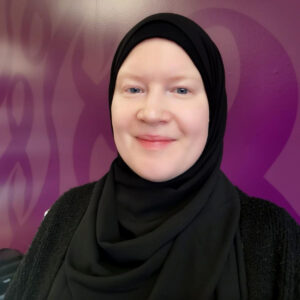 During covid I suddenly found myself living at home with my non-Muslim family in a country I had never lived as a Muslim. I was isolated, overwhelmed, and did not know how to do it all alone. I made so many duas for Allah to strengthen my faith and to bring me good company. And alhamdulillah, Allah brought me Rabata and Rabateering!
Being a Rabateer has completely shaped my life: I would not be living in Minnesota if it wasn't for being a Rabateer; very often I spend more time on my rabateering tasks than other obligations, but being a Rabateer brings with it so much baraka that I somehow get it all done!
I have benefitted immensely from all branches of Rabata, but being a Rabateer in particular brought me community. It brought me to a community of growth, a community that makes me stretch myself, a community of love. Rabateering is an answered dua!
I love being a Rabateer because of the soul enriching environment and people.
I believe in the vision of empowering women by making positive cultural changes all over the world. Rabata has taught me how to fall in love with our beloved Prophet Muhammad ﷺ by following in his footsteps. I am proof that calling others to increase in Islamic knowledge helps light up this dunya.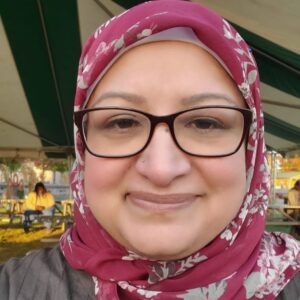 Shabnam Mahmood, Illinois
I love being a Rabateer because it gives me a sense of community. It allows me to use my current skills and other new skills that I'm acquiring for various projects. In the end, it is very fulfilling for me.
I always feel joy, a sense of purpose, and contentment because I'm in a group of like-minded sisters. Working with my Rabateer sisters has developed a closeness and understanding between us, which is a blessing from Allah SWT. 
I volunteer at Rabata out of gratitude. Masjid Rabata's programs have helped sustain me through some difficult times alhamdulillah, so when the opportunity to volunteer opened up, I couldn't not take it. I feel blessed to be part of such a joyful and loving environment, alhamdulillah.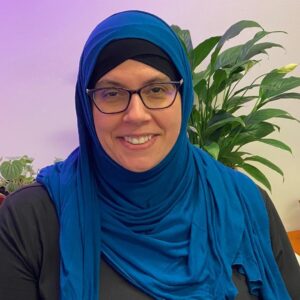 Heather Mahmoud, North Carolina
I love being a Rabateer because I am able to support Rabata's growth and give back to new sisters the love and care that was given to me when I first joined Rabata.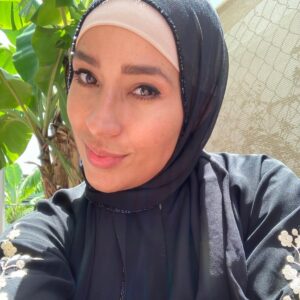 Thahira Muslimah, Puerto Rico
I love being a Rabateer because I get to give back to the organization that helped me beautify my deen. I have the opportunity to work with and learn from amazing sisters!